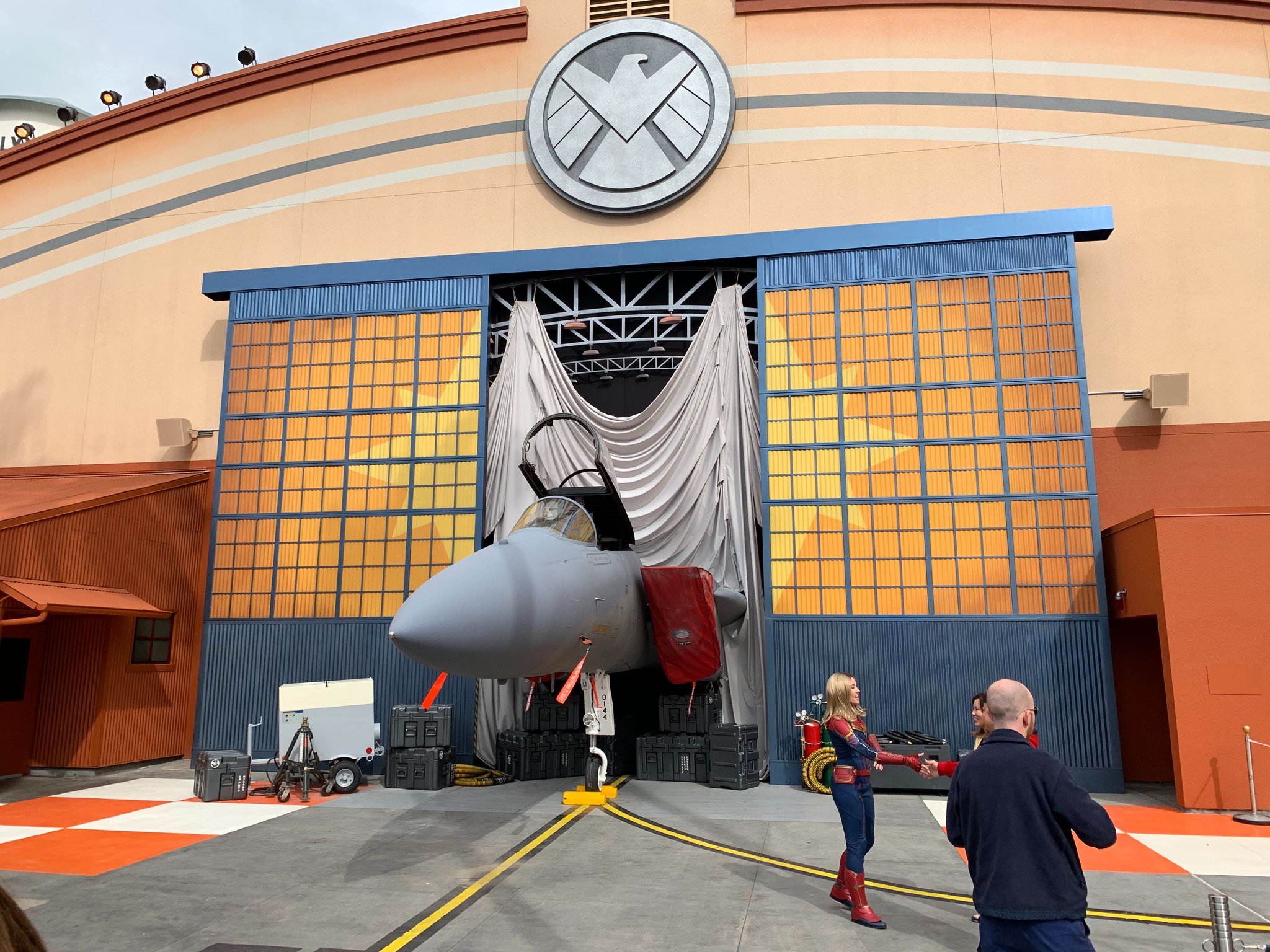 Captain Marvel's new permanent meet and greet location opened up at Disney California Adventure (DCA) Today and it looks amazing. Until now Captain Marvel has been meeting and greeting guests in a decked out corner near one of the stages in Hollywood Land, but now she has her own permanent spot just like the other Marvel heroes in Hollywood Land.
Captain Marvel's spot is by far the coolest simply because of the airplane hangar design and the fact that there is a massive fighter jet sticking out of the hangar. This meet and greet certainly beat expectations as some would also say the movie itself beat expectations. Speaking of the movie please watch the video on my review of the movie here: https://www.youtube.com/watch?v=NznXpxt7cQ0&t=1s
With Marvel land coming next year expect a lot more meet and greets to be spread out on the West Side of DCA from Marvel Land all the way into the backlot. Over the coming years we can also expect Marvel Land ton slowly but surely take over the Hollywood Backlot area with new shows, rides, and restaurants.
What do you guys think about Captain Marvel's new meet and greet? Would you like to go meet Captain Marvel herself? What do you guys think of the upcoming Marvel Land Expansion? Comment all your answers below and feel free to follow me on WordPress to get instant notifications on when a new article is published!