Sea World has told everyone that the last day to ride Wild Arctic will be on January 10th.
Then they will quickly start prepping for their 2021 addition which will be a family quadruple multi launch coaster. The Wild Arctic exhibits will be safe and perhaps even refurbished to go along with the new coaster. Sea World works very quickly on their new rides with each opening usually in May so to see work start on their 2021 addition so early is not surprising at all.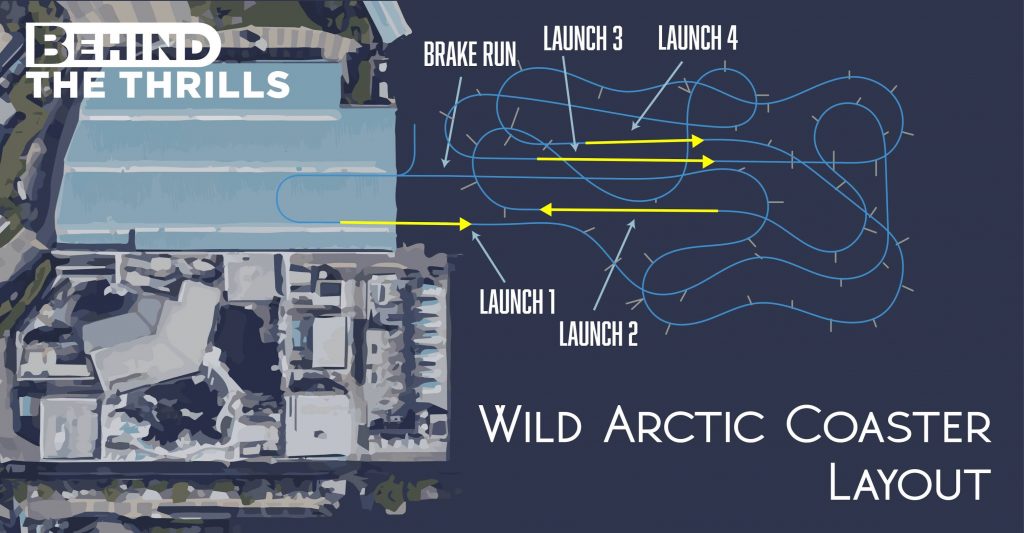 Here is the proposed coaster layout Sea World filed with the California Coastal Commission and City of San Diego thanks to Behind The Thrills. The coaster height will be a maximum of 30 feet due to a height limit in the area. The max speed will most likely be in the 40mph range. The Wild Arctic simulator is over 25 years old and very rough and is last on guest satisfaction lists which is a major reason why it is being demolished.
What do you think of this forthcoming coaster? Are you excited? Are you glad Sea World continues to switch area from animals to more rides? Let me know in the comments below!